I realize that this is a bit dated on the time line of new releases but I don't believe I could have a geeky blog without mentioning this piece of genius. As one who has read the graphic novel and took part in a midnight showing of the theatrical release, this movie and novel cannot be missed.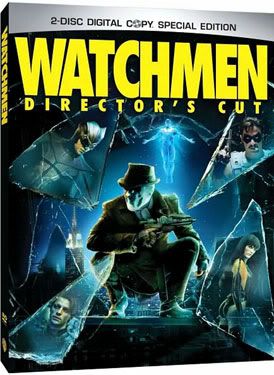 Zack Snyder, director of 300 and Dawn of the Dead, did a fantastic job capturing the essence and ideals that went into the writing of this story. Apart from what most fans find to be a drastic alteration to the end of the story, which I won't spoil here, the moral dilemma behind the ending was still captured in true Watchmen fashion.

Apart from the directing, further notice should be given to the casting of the film. Jackie Earle Haley stole the movie with his perfect interpretation of Rorschach. Watch for him to be filling the role of Freddy Krueger in the remake of "Nightmare on Elm Street," which is in post-production right now. Billy Crudup also did a fantastic job of playing the god-like Dr. Manhattan. Be warned, if you're opposed to numerous scenes involving a blue dong, this character is not for you.

All in all, this movie earned itself a high ranking spot on my list of must see movies. 5 stars.






Billy Crudup as Dr. Manhattan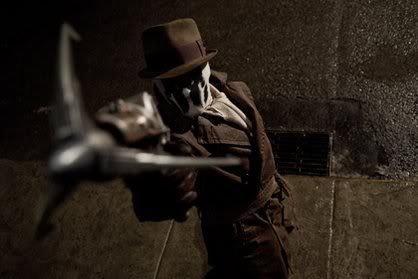 Jackie Earle Haley as Rorschach